Recently, my husband and I have been getting more inspired. This afternoon, we briefly talked about how much time we can spend thinking about doing something, rather than just doing it. With the time that we've spent thinking of doing it, we could have done it, five times over.
But why have we procrastinated?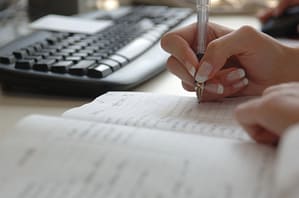 When we think of this task – say – cleaning the bathroom. We think of the energy it takes to do it. If our current energy matches the task, we do it. Otherwise, we divert ourselves to lower energy tasks – like checking out what friends are doing on Facebook, looking into our favorite newsgroup board, playing online games or watching television/movies. (etc.)
I'm going to try an experiment to not do the lower energy tasks at that moment, but instead to write myself a note or a list of things I'd like to accomplish. (so I can have a true rest and not just lay there thinking of stuff I shouldn't forget!) I will be sure to give myself a reasonable time to finish the task(s).
Then, I will get some rest & tackle the list when I have more energy.
What do you think about that? It's a change of habit, so it may not feel comfortable at first. I'll post my outcome, and also check back in the long run to see how it works out long-term. Wish me (us) luck!
Pardon that I've procrastinating on doing some billable work to write this.