I'm using Mac OSX 10.6.8 and just found out it is extremely easy to share my screen. (including audio) This will help me to share small WordPress tutorials. Horray!
To do this, simply find and launch the QuickTime Player.app that comes with your machine. Once this application is open, go to the "File" menu and select "New Screen Recording".



Then, just click the red "Record" button.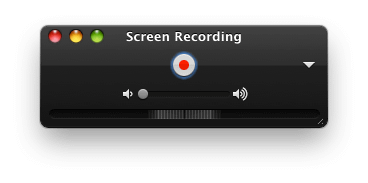 To end the recording (because the controls will be hidden, to avoid also being recorded) you have the following choices: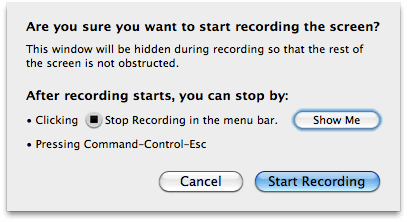 I prefer using "Command-Control-Escape" to end the recording because there is no delay in stopping the recording.
Expect many tutorials in video form, from now on!
Thank you to Zacqary for his wonderful tutorial on how to record a G+ hangout. I learned that, AND something elemental from it that will help me with my work!